Vulpes - decode and programming of ECUs, magneti marelli, bosch, opel, decode 59f
Mon, 2009/11/30 - 15:43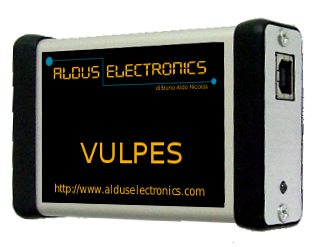 Warning: The product Vulpes is not longer produced in favor to Lince
Vulpes is an innovative product for the regeneration of the electronic units within the vehicles.
The tool gives you the possibility to copy the configuration of a damaged unit into one in good state, or to vergin/reset an used unit, maybe bought from the scrap mercant.
The copy of configuration consists in the complete read/write of the unit (FLASH + EEPROM), when it is allowed by the unit.
It's possible to read / write the odometer value directly from the EOBD plug! Read within the single drivers for further details.
The product includes all the wires for the connection of the units off-board and also an OBD cable.
In some models it's possible to execute the emergency start inserting the "card pass" code
More details here:

---

Download complete list!

Download user manual! (ITALIAN)
Aldus Electronics is not responsible from an improper use of the tools here described. These products are destinated exclusively for repairing or resetting the vehicle ECUs/equipment. Any other use may not be legal or permitted in some countries.